THE MOST POPULAR INTERNET STORE
---
TripleClicks launched on January 5th, 2009. You may also not be aware that your SFI affiliateship automatically includes a TC membership!
And we're just getting started with the products and offerings. We launched TripleClicks with approximately 6,000 products, but that was just the beginning. We've now grown to 120,257 products from 200 countries worldwide and are adding hundreds of new products weekly.
We also now have downloadable music, auctions, games, a member rewards points system, and there's much more still in development! 
You'll also be interested to know that because of how we built TC, virtually any type of product or service can be added. TripleClicks provides SFI affiliates with a world-class instrument for generating Internet income. The sky's the limit! 
JOIN US! IT'S ABSOLUTELY FREE
---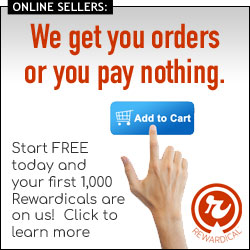 Rewardical is a new kind of loyalty program that will help you…
Generate new sales and widen your customer base. Incentivize repeat sales from existing customers. Bolster and strengthen customer loyalty.
We get you orders or you pay nothing
Not only can Rewardical help you thrive and grow, it's FREE to join.
#1 Reason to Join. We currently have 9.4 million members worldwide. As a new merchant in the Rewardical network, your e-commerce site will automatically be promoted to our most active members, highlighted as a new seller in our search engine, and more.

---
---