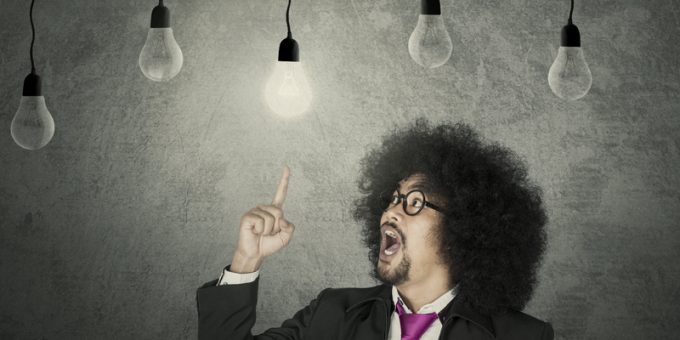 You could not be blamed if you think a blog exists to inform and entertain its readers. After all, a blog really isn't much different than a magazine, right? And a magazine exists to inform and entertain its readers. Right?
Actually, this is the exact point where many information marketers go horribly wrong.
Let's pull up a quote from an ad executive named James Collins:
"There is still an illusion to the effect that a magazine is a periodical in which advertising is incidental. But we don't look at it that way. A magazine is simply a device to induce people to read advertising. It is a large booklet with two departments – entertainment and business. The entertainment department finds stories, pictures, verse, etc. to interest the public. The business department makes the money."
James Collins said that in '07.
That is, 1907.
And it's as true today as it was then. Maybe even more so, with the advent of the Internet.
Why do websites make you click links to read the following pages in an article, rather than putting it all on one page??
Why do websites make lists of "The Top 20 __" and then make you scroll through each one, rather than putting the entire list on one page?

 It's to expose you, the reader, to more ads. If you have to go to 3 different pages or 20 different slides to finish an article, you're exposed to 3 times or even 20 times the number of ads.
As a content marketer, you must focus on two things:
Providing interesting content. It could be entertaining or informative or both, so long as it captures and holds attention. But the content isn't what's keeping you in profit – it's the products you're selling. Content is simply a means to a sale.
Making a profit. This profit could come from ads on the page, or products you promote, or even products you create and sell.
One business, two functions: Entertainment and business.
When you view your business in this light, everything becomes much more clear. You suddenly know what it is that you have to do, and more importantly, what you don't have to do.
Look at it this way: The only purpose for your content (blog posts, articles, podcasts, free ebooks, tweets, posts, etc.) is to gather the specific audience you want.
So you choose your audience and then tailor your content accordingly.
Now then, ideally you want your audience to sign up to your email list. This makes it far easier to do the business side of your business. Otherwise you are dependent on readers to click your ads or buy your products. But with a list, you can send emails to your prospects promoting products they can buy.
Your focus should be on turning every reader you can into a subscriber. And when you do, you offer them whatever it is that they already want.
Find out their desires and sell them the solutions and products they already want. Don't try to forge new paths by educating your audience on what they "should" want. This is an uphill battle you will lose. Instead, discover what they already desire and also how they like to be sold. Then act accordingly.
Remember: Your content is simply a device to induce people to read and act upon your marketing. It's that simple.
The post How to Mind Shift Your Blog to Huge Profit appeared first on .
Source: pips