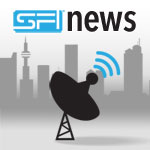 1. To get in on the February S-Builder Co-op. Just plug in to our global advertising co-op and within a few weeks begin receiving signups (both SFI affiliates and Members). Just 72 cents a day gets you on your way; it's one of most economical ways to build an online business ever! For complete details, extensive FAQs, and an order link for S-Builder, see the S-Builder central info page.
2. To retain your Executive Affiliate status for February. If you're under 1,500 VersaPoints for this month, get to your SFI Homepage at the Affiliate Center right away and see your SFI To-Do List for a list of ways to acquire the points you need and advance in SFI rank.
3. To get set up for next month's Opti-Build program. Every month, Opti-Build assists thousands of Affiliates to "build optimally" and automatically follow The Diamond Plan. To get set up for March 2019:
Make sure you're a Bronze Team Leader or above by the end of February and opt in to participate in Opti-Build HERE.
Ensure that you're one of your sponsor's top five Team Leaders (by rank and/or total VersaPoints if a tiebreaker is needed) a Designated Diamond.
Consider reassignments to maximize your results for February. Get directions and info on the reassignment rules, as well as how to do reassignments and benefits of reassigning affiliates at HERE.
Related Posts:
Source: news