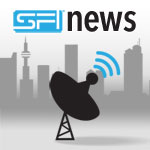 Please enter banners and links.
1. To get in on the March S-Builder Co-op. Just plug in to our global advertising co-op and within a few weeks begin receiving signups (both SFI affiliates and Members). Just 72 cents a day gets you on your way; it's one of most economical ways to build an online business ever! For complete details, extensive FAQs, and an order link for S-Builder, see the S-Builder central info page.
2. To retain your Executive Affiliate status for March. If you're under 1,500 VersaPoints for this month, get to your SFI Homepage at the Affiliate Center right away and see your SFI To-Do List for a list of ways to acquire the points you need and advance in SFI rank.
Related Posts:
Source: news
Please follow and like us: