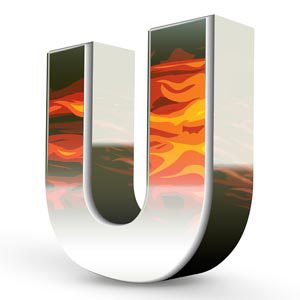 We're excited to announce that our popular Eager Zebra sports games, Uber-Picks, are back!
ABOUT UBER-PICKS
If you love sports, you'll love playing Uber-Picks! By playing Uber-Picks alongside your favorite sports, you'll add even more excitement and enjoyment to being a sports fan!
The objective of Uber-Picks is to tally the highest score possible by correctly picking winning teams of sports of your choosing, but that's only the start. You'll maximize your score by strategically assigning "Confidence Points" to each of your picks (the more confident you are of a pick, the more points you should assign).
For each game you pick correctly, you'll earn the number of points you assigned to that game.
Uber-Picks also features "Sidekicks"–which you can use to boost your score even further and add even more fun to playing.
Win shares of the big weekly Zackpots by posting one of the 50 highest scores (the total of the points you've assigned to winning teams, plus Sidekick Bonus Points).
Also earn cool badges and compete for the top spots on the Uber-Picks Leaderboards! See full details HERE.
---
UBER-PICKS SPORTS
Uber-Picks is available now for:
MLB (Major League Baseball)
FIFA-North America
Make your picks now for games starting July 2nd. Then, return weekly to pick new slates of games and keep the fun rolling!
Uber-Picks will also be available for the following sports when their season starts (or as soon as we can access schedules/scoring):
NFL (National American Football League)
NBA (National Basketball Association)
NHL (National Hockey League) NEW!
FIFA-Europe
Cricket
NCAA Football (American college football)
NCAA Basketball (American college basketball)
AND, we're also looking to add rugby, volleyball, and more! Let us know what sports YOU want to see!
Choose the Uber-Picks sports of your choice to play from our games index HERE.
---
WHAT HAS CHANGED
→ Uber-Picks now features unlimited FREE entry! Previously, there was only one free entry per month for all sports. Now, you and your friends can play every sport, every week, for FREE!
→ The Zackpot is now 10,000 Rewardicals each week for each sport!
→ To make Uber-Picks feasible, we've had to eliminate live, continuous score updates. Instead, we will now just post the final scores for all the games upon completion of the last game. This will typically be 24-48 hours after the final game when each week's 50 winners are announced.
→ Each week's slate will typically feature 12 games (for each sport), featuring the most popular teams (as voted by Uber-Picks players).
---

Share and earn matching Rewardical Tokens
With literally hundreds of millions of viewers, watching sports is one of the most popular pastimes there is in the world today. Uber-Picks let you easily tap into this HUGE built-in segment of fellow gamers and earn matching Rewardical Tokens.
And what could be easier? Know someone who loves football? Provide them with the link (referenced below) to play Uber-Picks football for FREE every week, with a chance to win a share of 10,000 Rewardicals. At a party and the conversation turns to basketball? Give 'em your link for Uber-Picks basketball. And so on. And/or start up a league and provide a link to join your weekly league play. PLUS…for every 10 Rewardicals your referred friends earn with Uber-Picks gameplay (see game rules), YOU earn a matching Rewardical Token, which you can exchange for Bitcoin, silver bullion, gift cards, and more!
To get your custom link, log in at TripleClicks and go to the desired Uber-Picks sport entry page. You'll see a "SHARE" button. Click this button to get the link which you can now share with friends and co-workers on social media, via email, etc. Just don't spam!
Source: eager